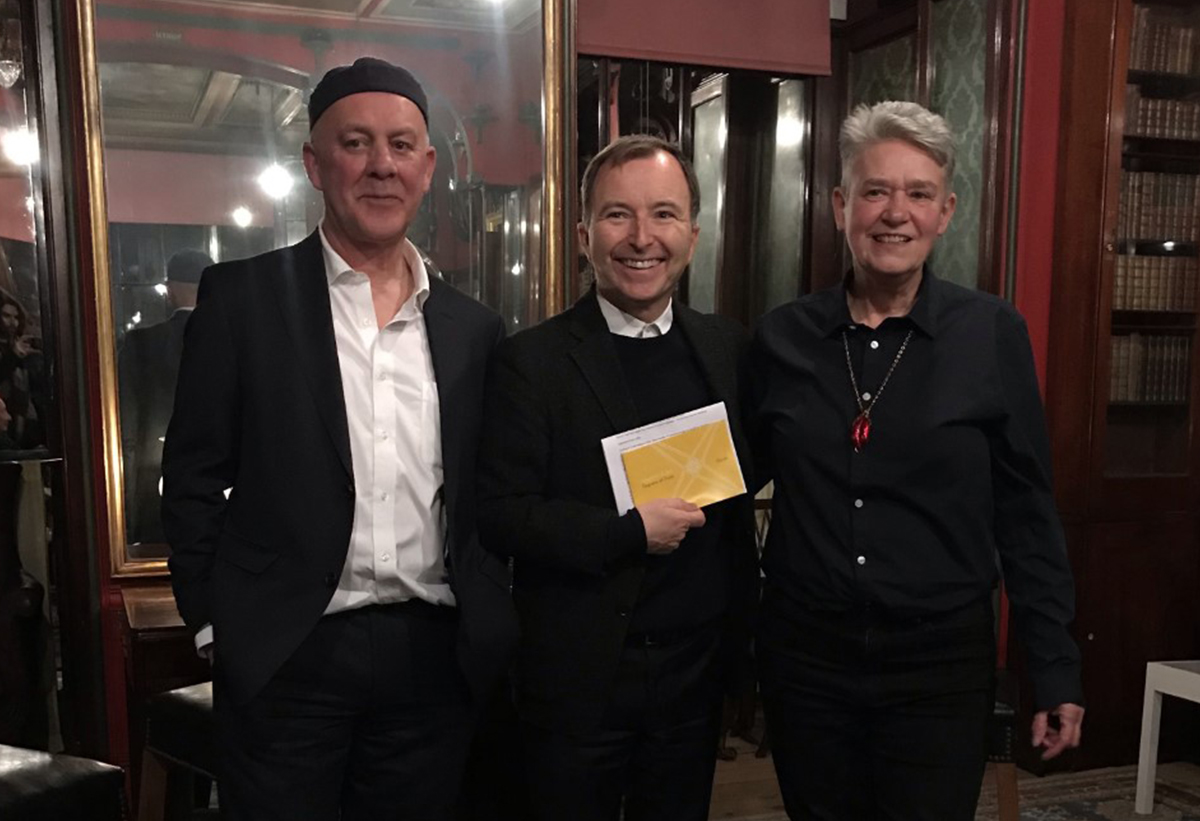 Listen to the recording of our recent in-conversation event between Langlands & Bell and Tony Chambers online.
Coinciding with their major solo exhibition Langlands & Bell: Degrees of Truth at Sir John Soane's Museum, join artists Ben Langlands and Nikki Bell as they speak to Tony Chambers. This conversation was recorded at an event at the Museum on 16 March 2020.​
For over four decades, Langlands & Bell's work has explored the complex web of relationships linking people and architecture and the coded systems of communication and exchange we use to negotiate a fast changing technological world. Their art ranges from film, video and digital media projects to sculpture, installation, and full-scale architecture; they have exhibited internationally since the early 1980s including exhibitions at Tate Britain and Tate Modern in London, the Venice Biennale, State Hermitage Museum, St Petersburg, MoMA , New York and CCA, Kitakyushu, Japan.
Tony Chambers is a Creative Director, Design Consultant and Editor. From 2003 to 2018 he served as Brand and Content Director, Editor-in-Chief and Creative Director of Wallpaper* Magazine, for which he still contributes. He is the Founder and Director of design consultancy TC & Friends and has worked with creative luminaries such as Jean Nouvel, Philippe Starck, Louise Bourgeois, Karl Lagerfeld and Zaha Hadid.
Though the Museum is currently closed, you can follow Langlands & Bell on our Instagram, as they curate images of their favourite works, spaces, and stories from the Soane and how these relate to their own artwork. Follow us on our Instagram @soanemuseum
Image by Jessica Duggan
04 Mar 2020

to

03 Jan 2021